Gay Provincetown: The Latest
Police manned checkpoints around quarantined towns in Italy's north on Monday and residents stocked up on food as the country became the focal point of the outbreak in Europe and fears of its cross-border spread.
Kobe Bryant's widow on Monday sued the owner of the helicopter that crashed in fog and killed the former Los Angeles Lakers star and their 13-year-old daughter last month.
Katherine Johnson, a mathematician who calculated rocket trajectories and earth orbits for NASA's early space missions and was later portrayed in the 2016 hit film "Hidden Figures," about pioneering black female aerospace workers, has died. She was 101.
Former "Empire" actor Jussie Smollett pleaded not guilty Monday to restored charges that accuse him of staging a racist, homophobic attack against himself last year in Chicago and then falsely reporting to that the phony attack was real.
Harvey Weinstein was convicted Monday at his sexual assault trial, sealing his dizzying fall from powerful Hollywood studio boss to archvillain of the #MeToo movement.
Justin Bieber's seventh album "Changes" earned the no. 1 spot for Billboard's 200 albums chart, beating a record held by Elvis Presley for the last 59 years.
Life for many of today's LGBTQ Native Americans looks like the worst of queer white America before Stonewall, but grassroots efforts are trying to reconcile and repair centuries of oppression.
A shooting victim in Indianapolis had posted a video to social media claiming that a man she knew was gay shortly before her death on Feb. 18, news reports say.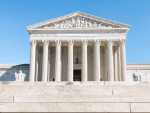 The Supreme Court said Monday it will hear a dispute over a Philadelphia Catholic agency that won't place foster children with same-sex couples.
Out actor and writer Lena Waithe is making Disney history: She's lending her voice to the company's first openly gay animated character. But folks on Twitter aren't exactly lauding the Mouse House.
Two Catholic high school teachers who "voluntarily resigned" may only have had a choice about when, not whether, to leave their jobs, news reports indicate.
Provincetown, MA
"A Bronx Tale" is a sentimental, upbeat and energetic show that was only in Providence for a brief run.
A charmingly told tale, "Onward" is a surprisingly touching movie about brotherly love... and half a dad.
Rewards, or loyalty, programs favor repeat customers. The more you spend or the more points you rack up, the greater your payoff.
In the rush to replace insecure, unreliable electronic voting machines after Russia's interference in the 2016 U.S. presidential race, state and local officials have scrambled to acquire more trustworthy equipment .
When insurers revoke their decision to pay after the service is completed, patients are legally on the hook for the bill.
Kia is joining its affiliate Hyundai in recalling thousands of vehicles in the U.S. because water can get into a brake computer, cause an electrical short and possibly a fire.
Highlights of womenswear trends from top designers at this year's Milan Fashion Week, including Armani, Versace and Marni.
Washington state health officials want to change a rarely used law that makes it a felony to intentionally expose a sexual partner to HIV, saying the current penalties don't have an impact on reducing transmissions or improving public health.
Sir Richard Branson has launched his new luxury Virgin Voyages cruise ship in Dover.
Provincetown, MA
For this special, once-a-year benefit, the New England Center for Circus Arts invites NECCA alumni and professional performers from around the world to donate their talents to raise money for NECCA's outreach and scholarship programs.
Saturday night in Chicago was a fun time at Hamburger Mary's and Mary's Attic with drag, dancing, cold drinks, and great friends.