A study of whales and dolphins that have washed up dead in Greece over a 20-year period has found alarmingly high levels of plastic trash — mostly bags — in the animals' stomachs, which can condemn them to a slow and painful death.
These rhesus macaques have paid their dues and are now living in retirement — in larger enclosures that let them venture outside, eat lettuce and carrots, dip their fingers in colorful plastic pools, paint, and hang from pipes and tires.
U.S. women will soon have another drug option designed to boost low sex drive: A shot they can give themselves in the thigh or abdomen that raises sexual interest for several hours.
Treating the cause of erectile dysfunction instead of just treating the symptoms has eluded many — until now.
It's a compelling promise. After all, who could be against curing the nation's second-leading cause of death? If only it were that simple. Here are three reasons "let's cure cancer" is very easy for politicians to say but very hard to accomplish.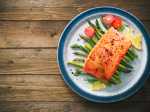 AquaBounty hasn't sold any fish in the U.S. yet, but it says its salmon may first turn up in places like restaurants or university cafeterias, which would decide whether to tell diners that the fish are genetically modified.
Researchers on Cape Cod are launching a new study focused on the hunting and feeding habits of the region's great white sharks following last year's two attacks on humans, including the state's first fatal one in more than 80 years.
Researchers say a survey of players in the Australian Ice Hockey League shows homophobic language is often used but that an even higher percentage of competitors would make a gay player feel welcome.
Diplomats and climate experts gathered Monday in Germany for U.N.-hosted talks on climate change amid growing public pressure for governments to act faster against global warming.
The chief salesman for Airbus says his company already has the technology to fly passenger planes without pilots at all — and is working on winning over regulators and travelers to the idea.