Marijuana has been shown to help ease pain and a few other health problems, yet two-thirds of U.S. states have decided pot should be legal to treat many other conditions with little scientific backing.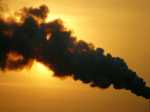 Britain's outgoing prime minister on Wednesday announced plans to eliminate the country's net contribution to climate change by 2050.
A popular meteorologist has been absent from local television newscasts since criticizing a corporate weather-alert brand last week, prompting an advertising boycott, social media protests and a complaint from a U.S. senator.
A new study shoots down the notion that medical marijuana laws can prevent opioid overdose deaths, challenging a favorite talking point of legal pot advocates.
A seed developer from the Netherlands credited with introducing high quality disease-resistant vegetable seeds was awarded the 2019 World Food Prize on Monday.
You've heard about the International Space Station for years. Want to visit?
As measles cases in the U.S. climb to an all-time high after the disease was declared eliminated in 2000, U.S. public health officials have been looking for ways to address the problem.
Already, the administration has shut down one university's work using fetal tissue to test HIV treatments, and is ending other fetal tissue research at the National Institutes of Health.
Are robot baristas the future of South Korea's vibrant coffee culture?
Former New York City Mayor Michael Bloomberg is plunging $500 million into an effort to close all of the nation's remaining coal plants by 2030 and put the United States on track toward a 100% clean energy economy.