Studying Christianity provides important insights into how to talk productively about climate change with a variety of audiences.
he Trump administration says it won't approve warning labels for products that contain glyphosate, a move aimed at California as it fights one of the world's largest agriculture companies about the potentially cancer-causing chemical.
British Prime Minister Boris Johnson says he plans to introduce a new fast-track visa to attract more of the world's best scientists to the U.K.
A new nuclear test reactor is needed as part of an effort to revamp the nation's fading nuclear power industry by developing safer fuel and power plants, the U.S. Department of Energy said Monday.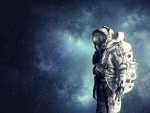 The greatest real danger to astronauts may in fact be one that cannot be seen: Space radiation.
There's no proof that cannabis can relieve morning sickness, and mainstream medicine advises against use in pregnancy because of studies suggesting it might cause premature birth, low birthweight and infant brain deficits.
Standing in front of a hissing, squirming 12-foot-long python Wednesday, Gov. Ron DeSantis said he's doubling resources to remove the invasive species that's destroying the natural food chain in Florida's delicate Everglades.
What if alternative energy isn't all it's cracked up to be? That's the provocative question explored in the documentary "Planet of the Humans," which is backed and promoted by filmmaker Michael Moore.
The group behind a $1.4 billion telescope planned for Hawaii is applying for a permit to build in Spain as ongoing protests and a human blockade prevent them from starting construction on Mauna Kea.
One of the most beloved birds in Maine is having one of its most productive seasons for mating pairs in years on remote islands off the state's coast.