The Federal Trade Commission is in the late stages of an investigation into how Google's YouTube handles children's videos, a probe prompted by complaints that the company failed to protect kids who used the service.
The head of Russia's MiG warplane manufacturer says his company is entering the drone market, and sees pilotless fighter jets as the future.
Facebook is getting a taste of the regulatory pushback it will face as it creates a new digital currency with corporate partners.
Two high school football players in Kearns, Utah, have been dropped "indefinitely" from their football team after a Snapchat post in which a Pride flag was burned while threatening anti-LGBTQ sentiments were voiced.
Court documents say the Delaware man indicted by a federal court for "swatting" incidents had engaged in a cross-country feud with a man he'd met on the phone and who had called in hoaxes about him before.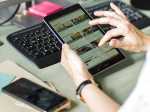 A growing number of services use technology to help reduce food waste.
Facebook already rules daily communication for more than two billion people around the world. Now it wants its own currency, too.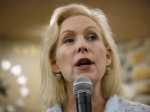 Democratic presidential candidate Kirsten Gillibrand (KEER'-sten JIHL'-uh-brand) says fellow challenger Seth Moulton has agreed to sign her cyber pledge not to use stolen or hacked material for political gain.
O.J. Simpson launched a Twitter account with a video post in which the former football star said he's got a "little gettin' even to do."
Alarmed by President Donald Trump's willingness to accept foreign dirt on a political opponent, House Democrats are accelerating their efforts to strengthen election security ahead of the 2020 campaign.