"RuPaul's Drag Race" star Miz Cracker took the challenge of transforming "America's Next Top Model" and "Dancing with the Stars" winner Nyle DiMarco into a stunning drag queen for the queer publication Them.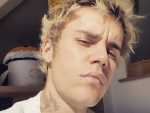 Justin Bieber's mustache is no more.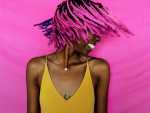 Black female legislators in two predominantly white Midwestern states urged their Republican colleagues Tuesday to join a national push to outlaw discrimination based on hairstyles such as braids and dreadlocks.
YouTube grooming influencer BluMaan offers his top picks for how to stay well-coiffed in 2020.
Tame the Beast is disrupting the grooming and skincare industry with a line of bold products that transcend gender and shine a light on eco-friendly packaging.
YouTube makeup maven NikkiTutorials - also known as Nikki de Jager - had an important message for her fans on Jan. 13, when she came out as transgender in a video.
Vlogger Bradley Birkholz discusses the ongoing debate on body hair and shares his own manscaping routine.
While they may appear to promote healthy lifestyles, the word "organic" is less meaningful when used on nonfood products and more subject to abuse.
Whether it's a great-smelling fragrance, new tools for shaving and beard routines, or products for pampering, these are the best grooming gifts to get him (or yourself) this holiday season.
Reality TV star and businesswoman Kim Kardashian West is suing an Alabama doctor over claims he wrongly used her image to promote a medical procedure called a "Vampire Facial."