Top Story
Runway met Broadway when The Blonds took to the stage of the splashy musical "Moulin Rouge."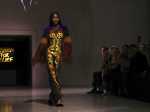 Model Naomi Campbell took center stage at London Fashion Week on Saturday night with a gala charity benefit at the impressive setting of the world famous British Museum.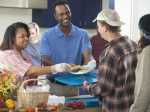 The 10 Democrats who took the debate stage on Sept. 12 discussed many critical issues, from health care and climate change. But one important topic they didn't discuss was access to healthy food.
High heels, skinny jeans and dragon-themed jackets have descended on London with Friday's start of Fashion Week.
A California woman is hospitalized in a semi-comatose state after using a skin cream from Mexico that was laced with toxic methylmercury.
Ever treated yourself to breakfast in the morning and then a few hours later thought, "I think I'll have breakfast again?" It's more common than you think.