1 thru 10 of 1908 Stories
EDGE captured the excitement as a huge crowd came out and saw a Pride Parade that was the biggest one Providence has ever had.
A record number of people attended the 43rd Providence Pride Festival. With the Ladies from Ru Paul's Drag Race on stage, thousands turned out for this fun filled day.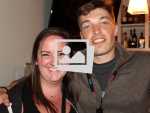 The Provincetown Film Festival ended its 21st edition on Sunday night at the Pilgrim House. See who came out.
The Ptown Film Fest celebrated its honorees at the Schoolhouse art gallery in the East End. Honorees Judith Light, John Cameron Mitchell and Jillian Bell were in attendance. Check out the photos.
The Provincetown Film Festival turned 21 this year. See who came out to celebrate this big birthday at the festival's opening night party on June 12 at the Crown and Anchor.
Providence Pride weekend started with multiple clubs blocking off the streets so that everyone could party outside! EDGE visited The Dark Lady/Alley Cat, The Stable and The Providence Eagle's parties.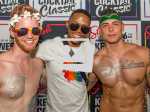 Key West celebrated Pride with the Stoli Kickoff party. There was also plenty more fun to be had at 801, Bourbon Street Pub and Aqua Nightclub.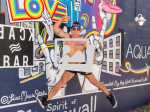 There certainly were some pool party shenanigans going on at Equator and Bourbon Street Pub during Key West Pride.
DC natives Lionize opened a packed show for with Wolfmother all the way from Australia for this East Coast tour show at the 9:30 Club.
Key West sure does know how to throw a Pride Tea Dance! A great time was had by all who attended. The Key West Business Guild and the Stoli Key West Cocktail Classic presented a $5000 check to MCC Church. Check out all the fun.
1 thru 10 of 1908 Stories