Evangelist Frank Graham took to Twitter to call out Mayor Pete Buttigieg for being gay, but the hosts of MSNBC's "Morning Joe" had some choice words for religious figure.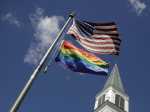 America's largest mainline Protestant denomination is on a path toward likely breakup over differences on same-sex marriage and ordination of LGBT pastors.
Displaced by a massive fire, Notre Dame Cathedral's Paris parishioners are gathering to celebrate Easter in another church and to pray for a speedy reconstruction of their beloved monument.
At an Easter vigil in St. Peter's Basilica, Pope Francis on Saturday encouraged people to resist cynicism or pursuing the "glitter of wealth," and to avoid seeking life's meaning in "things that pass away."
Rebuilding Notre Dame, the 800-year-old Paris cathedral devastated by fire this week, will cost billions of dollars as architects, historians and artisans work to preserve the medieval landmark. But little of the money will come from insurance companies.
Israeli police say they detained four suspects involved in an attempt to smuggle two baby goats into Jerusalem's most sensitive holy site for a ritual sacrifice.
With its mountains and desert, beach resorts and Berber villages, Morocco is a feast for travelers of all kinds, including those who want to explore the kingdom's deep Jewish roots.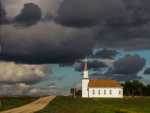 The percentage of U.S. adults who belong to a church or other religious institution has plunged by 20 percentage points over the past two decades, hitting a low of 50% last year, according to a new Gallup poll.
Faith-based adoption agencies sued the state of Michigan on Monday, challenging a settlement that prevents them from refusing to put children in LGBT homes for religious reasons.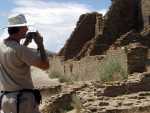 Members of New Mexico's congressional delegation are renewing a call for the creation of a formal buffer around a national park held sacred by Native Americans.