Writer Joshua Lyon: On Telling LGBTQ Icon Edie Windsor's Story
"I should have started this fucking thing years ago," Edie Windsor told writer Joshua Lyon when the pair started to collaborate on her memoir. Windsor, who became an instant celebrity when her lawsuit prompted the Supreme Court to legalize LGBTQ marriage in 2013, had decided to tell her story sometime after she made history, but needed a collaborator. Enter Lyon, a free-lance journalist who had more than a decade of ghostwriting in his resume, but figured he didn't have much of a chance for the job when he met with Windsor.

Four hours of conversation later, the pair were on their way to telling Windsor's story, of which her famous court case was only part of, which became "A Wild and Precious Life," published late last year. They worked together right up to Windsor's death in 2017; then Lyons continued with the assistance of Windsor's spouse, Judith Kasen-Windsor, who provided Edie's extensive archive of personal papers dating back to the 1940s. Her story, which takes the reader back to the 1950s when Windsor settled in Greenwich Village in pursuit of her career, offers a fascinating look at New York lesbian life during the time when the closet reigned supreme. It also tells of her relationship with Thea Spyer, her life partner and married spouse (in a Canadian marriage), with whom she was together for 44 years until Spyer's passing in 2009. It was a tax dispute over Spyer's inheritance that led to the Supreme Court case United States v. Windsor, the case that successfully overturned the Defense of Marriage Act and led to marriage equality.

Prior to "A Wild and Precious Life," Lyon wrote the best-selling "Pill Head: The Secret Life of a Painkiller Addict," an account of his experiences with drugs he secured over the Internet. Lyon procured Valium, Xanax, and Vicodin online for a magazine story to expose how easy it is to get these drugs; then he made mistake of taking some Vicodin. "That was all it took to seal the deal — I'd discovered my perfect drug," he writes in the book.

EDGE spoke to Lyon recently about how he came to work with Edie Windsor, her life and her long-term relationship with Thea Spyer.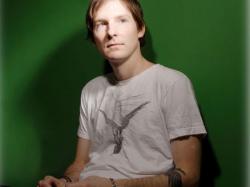 Word is out
EDGE: "A Wild and Precious Life" was released in October. How is it doing?

Joshua Lyon: It is doing really well. It has been on a steady climb, which is nice. I've worked on books in the past where you have a strong spike out the door and then they peter out. This book has been constant. We are getting more and more attention. It showed up on many holiday gift guides. I think the reason why it is happening is because a lot of people think they know the story of Edie Windsor and the word is getting out that this book is so much more than the court case.

EDGE: How did your introduction to Edie happen?

Joshua Lyon: I was part of a cattle call of writers and co-authors that she was interviewing to help her craft this memoir. I thought I had a decent shot at getting the job, but I wasn't really banking on it. I knew I was up against a lot of competition. The day that our interview was scheduled happened to be the anniversary of when I met my husband. So, I figured even if I didn't get the job that it would be lovely to at least thank her in person on this day that was so important to my personal history. We ended up hitting it off and I stayed at her apartment for over four hours just talking.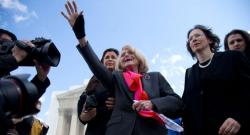 A big surprise
EDGE: Edie led such an incredible life. How did you decide what parts to focus on?

Joshua Lyon: She was clear from the beginning that she didn't just want to focus on the court case. She thought that story had been told enough. For her, it was important to show how her life unfolded from childhood on. Also, she wanted to humanize her relationship with Thea. There has always been a deep mythology surrounding their relationship that has been romanticized and I think it was important for her to show that it was also a very real marriage. She was also very proud of her work in tech and her job at IBM. She wanted people to know how much joy that Judith brought to her life when she needed it the most.

EDGE: How would this story haven been different if you didn't have Edie helping?

Joshua Lyon: To be honest, I am not sure she is a subject that I would have pursued on my own. I thought I knew the story, but when I got to know her as a person, I realized that there was so much more to her story.

EDGE: I can't believe how much sex there is in the book! Edie was very active.

Joshua Lyon: It's the one comment I hear more than any other comment. I find that so funny. Edie would have been amused as well. Of course there is sex in it! It's a memoir, a story of someone's entire life, and sex is a huge part of it.
About Thea
EDGE: Tell me about Thea Spyer.

Joshua Lyon: I can say I really wished I had known her in person. I purposely didn't watch the Edie and Thea documentary until after I had gotten to know Edie because I didn't want to have an idea of who Thea was as a person. I wanted to know her from Edie's point of view. She was an incredibly powerful woman, intelligent, smart and headstrong. She didn't care what people thought of her. After getting to know her through Edie's stories, it was fun to see her come alive and have a better understanding of who she was as a person on the documentary.

EDGE: Who fundamentally shaped Edie's life?

Joshua Lyon: At the core, I would say her mother. Her mother is someone she kept coming back to over and over again. Edie's intelligence was there from the beginning, but I think it was having a mother who told her repeatedly that she could do anything she wants and that she could do no wrong. It really fostered this budding strength in her that stayed with her throughout her entire life. It just proves what good parenting can do. She also had an intensely strong will, which, in combination with all of the confidence from her mother, really helped.

EDGE: I love the detail of Edie's memory, which must have been great for you as a writer. But also, your historical detail into the gay rights movement at the time. How easy was it for you to capture all of this?

Joshua Lyon: The hardest part was the cutting. What to include and what to leave out of the book. It is such a rich and deep history. I would go down these rabbit holes for days while doing research. Then come back up for air with more material for another book. After Edie passed away, I spoke with friends and family to help fill in some of the gaps. What I loved about it was getting to meet all of these lesbians who knew her back in the '50s and '60s. While talking about Edie, I was also learning about their lives and history. I am so lucky to have gotten to speak to these last living voices of a time period that no longer exists.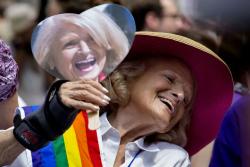 A love affair
EDGE: How did Edie feel about being crowned "the mother of the marriage equality movement"?

Joshua Lyon: She loved it! She felt like she started this love affair with the gay community, and it was important to her. This all started in the wake of mourning and the loss of Thea. I can't image being with someone for over 40 years and then they pass away. She loved talking to people and helping young queer people.

EDGE: As a member of the LGBTQ community, how were you influenced by Edie's life?

Joshua Lyon: The biggest thing that I took away is that I really need to step up my own efforts as an activist and a voice. I have really benefited from being a cisgender white gay male. I am Gen X. I would show up at the parades and think that I have done enough to show support. After learning everything that Edie did was a big wake-up call for myself.

EDGE: How was the cover photo chosen?

Joshua Lyon: The cover photo is always more of a publisher's choice, but Judith and I were asked to weigh in. That photo just felt immediately right. For someone who was barely 5 feet tall, there is just so much strength in it. Someone had commented that she looked smug and overly prideful and that infuriated me. This is a woman who worked so hard to change the world. She was so tiny, and that picture shows so much strength and defiance and there is also love in her eyes. It's a powerful picture and really shows who she was.

For more information about Joshua, visit his website. For more on "A Wild and Precious Life," visit the book's page on its publisher's website.
Comments on Facebook