Actresses Rita Moreno and Gina Torres and Olympic gymnast Laurie Hernandez have been named grand marshals of the 2020 Rose Parade.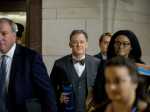 National security adviser John Bolton was so alarmed by Rudy Giuliani's back-channel activities in Ukraine that he described President Trump's personal lawyer as a "hand grenade who is going to blow everybody up," according to a former White House aide.
Hollywood "sex fixer" Scotty Bowers - the subject of the 2017 documentary "Scotty and the Secret History of Hollywood" - has died at age 96, media outlets report.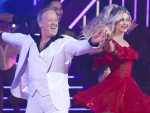 President Donald Trump is trying to influence votes on ABC's "Dancing with the Stars."
In reporter Ronan Farrow's account of his contentious divorce from NBC News, the more evidence he gathered on Hollywood mogul Harvey Weinstein's alleged sexual misconduct, the less enthusiastic his bosses seemed to be.
Fiona Hill, a former top National Security Council expert on Russia, was testifying to Congress behind closed doors Monday.
National Coming Out Day festivities were tempered this year by anxiety that some LGBT folk may have to go back into the closet so they can make a living.
While we in the 21st century can only wait for the day when our contributions to society take precedence over the private matter of who we love and marry, gay gingers can find in Renaissance genius Leonardo da Vinci a further source of pride.
A U.S. ambassador is expected to tell Congress that his text message reassuring another envoy that there was no quid pro quo in their interactions with Ukraine was based solely on what President Donald Trump told him.
When the nation's largest utility warned customers that it would cut power to nearly 2 million people across Northern California, many rushed out to buy portable generators, knowing the investment could help sustain them during blackouts.