1 thru 10 of 1017 Stories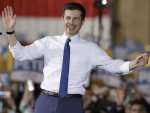 After Tennessee County Commissioner Warren Hurst's rant about Democratic Candidate Pete Buttigieg, the South Bend, Indiana Mayor has issued a response. His comments don't "speak for most people."
Police in Santa Clara, CA were called to Wilcox High School Monday to investigate a case of homophobic bullying allegedly targeted towards a male cheerleader. Read more on the developing story here.
Channing Smith, a junior at Coffee County Central High School, ended his life after he found out that sexually explicit instant messages between him and another boy from his school were leaked by another classmate.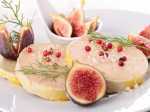 A New York City proposal to ban the sale of foie gras, the fattened liver of a duck or goose, has the backing of animal welfare advocates, but could mean trouble for farms outside the city that are the premier U.S. producers of the French delicacy.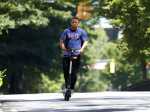 Atlanta is banning electric scooters in the nighttime hours during what's been a deadly summer for riders.
Colorado weighs in as two states: one dangerously heavy and one fit and trim. And the disparity is alarming.
Troquet on South Hosts Bastille Weekend Dinner to honor France's national holiday with celebratory cocktails and French cuisine this Friday and Saturday.
The Boston Pizza Festival is back for its third year at City Hall Plaza in Boston's government center. The largest consumer pizza event in New England will take place on Saturday, July 13th and Sunday, July 14th from noon — 8 p.m.
Boston Urban Hospitality Co-Owner Brian Piccini and Co-Owner / Chef Chris Coombs invite guests to enjoy live jazz music on their indoor/outdoor patio every Tuesday through Thursday evening and during Sunday Brunch.
San Francisco became the first major U.S. city to ban the sale of electronic cigarettes after supervisors gave the measure its second and final vote Tuesday.
1 thru 10 of 1017 Stories