Gay Provincetown: The Latest
Bernie Sanders went from becoming a hit meme to a nearly $20,000-crochet doll in less than a week.
With demand for COVID-19 vaccines outpacing the world's supplies, a frustrated public and policymakers want to know: How can we get more? A lot more. Right away.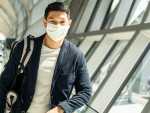 A vaccine passport "could be the golden ticket to rebooting travel," but how long will it take to get the double dose, and what technology is being developed to prove it?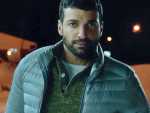 Out actor Haaz Sleiman is part of Marvel Universe history in the upcoming "Eternals," playing the husband of gay superhero Phastos. He's more down-to-earth is his current role in the gay-rom com "Breaking Fast."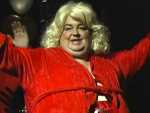 No one who's lived in Richmond, Virginia during the past fifty years will ever forget Dirtwoman. Donnie Corker was a colorful counterculture drag character in a town that is filled with counterculture eccentrics.
The touring concert 'Violins of Hope' brought a collection of instruments retrieved and restored from the Holocaust to Northern California a year ago. One of the most memorable concerts in the triumphant tour is now available as a download and CD.
Cloris Leachman, an Oscar-winner for her portrayal of a lonely housewife in "The Last Picture Show" and a comedic delight as the fearsome Frau Blücher in "Young Frankenstein" and self-absorbed neighbor Phyllis on "The Mary Tyler Moore Show," has died.
"The Walking Dead" just took a proverbial hatchet to brain-eating homophobia on social media.
The Biden administration launched its new level-with-America health briefings Wednesday with a projection that as many as 90,000 more in the U.S. will die from the coronavirus in the next four weeks.
Australian tennis champ Margaret Court, often cited for her anti-LGBTQ rhetoric, wasn't invited to this year's Australia Open. The Grand Slam winner says she wouldn't go anyway.
A Black, gay firefighter in San Francisco has filed a lawsuit against the city citing harassment and discrimination in the work place.
An out, hunky dancer went looking for a place to live this week and found himself in the New York Post labeled "NYC's hottest roommate."
You may have a mask and hand sanitizer in hand, but if you're planning on traveling any time soon, you'll also have to navigate the maze of pandemic rulesl. United Airlines has launched a digital hub to help customers easily track what may be required.
There is some evidence that a new coronavirus variant first identified in southeast England carries a higher risk of death than the original strain.
A new feature profiles LGBTQ people who have broken into that elite club of millionaires and billionaires.
The CEO of Stellantis, the carmaker created from the merger of PSA Peugeot and Fiat Chrysler, said Tuesday that the tie-up will help preserve jobs, factories and the 14 storied brands.
With shows taking place behind closed doors due to the coronavirus pandemic, designers such as Julien Fournie are becoming versatile: getting their designs out to the public by making a film of their collection and streaming it online.
Actor and AIDS activist Nathaniel Hall, a star of the '80s-set miniseries "It's A Sin," became positive after his very first sexual relationship. That eventually led to his one-man show and his efforts to combat stigma.
Here's a look at why Palm Springs is on the top of our destination list for the coming year and what makes the desert dream the ideal getaway.
LGBTQ bars and restaurants in greater Los Angeles are struggling to survive the second, and latest, COVID lockdown. Crowdfunding has proven to be a lifeline for many.