1 thru 10 of 2554 Stories
An affordable refresh and reorganizing can breathe new life into your daily routine. Consider revamping a home workspace, organizing the bedroom or adding an accessory to your bathroom. A fresh look may offer a fresh perspective on the future.
Although buildings are typically designed to keep the weather out, there are powerful reasons to welcome its movement into our homes — the most important being that it seems to have a unique capacity to calm us.
The world's largest online retailer isn't the only place to shop online. Check out these other options for groceries and household items.
The new survey of 2,000 Americans delved into all things sleep and uncovered that waking up in the morning can be kind of a drag.
Those who saw conservative commentator Bill Kristol on television one recent night may not remember what he said. But they'll never forget the magnificent mess of a bookcase behind him.
Mother's Day this year is a mix of love and extra imagination as families do without their usual brunches and huggy meet-ups.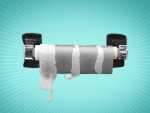 Blame the empty shelves on hoarders who stockpiled the plush paper goods.
Plenty of retailers, small businesses and artisans are tech-savvy enough to offer their wares online. Here are EDGE's favorite picks for moms of every style.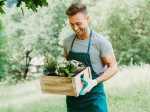 Americans have long turned to the soil in moments of upheaval to manage anxieties and imagine alternatives.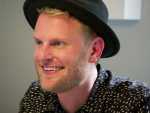 "Queer Eye" star Bobby Berk, who specializes in home decor, is giving advice to fans who need help designing their home in the popular Nintendo Switch game "Animal Crossing: New Horizons."
1 thru 10 of 2554 Stories