Stoli vodka is celebrating Pride, continuing its longtime LGBTQ support with a roster of can't-miss events this season, along with year-long partnerships that empower queer people to live loud and proud.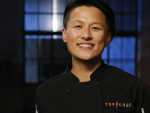 Bravo's Emmy and James Beard Award-winning "Top Chef" crowned Melissa King (San Francisco, CA) the winner of Season 17 All Stars LA in an epic showdown in Italy.
Crystal Head Vodka has released a limited-edition Pride bottle to celebrate all things LGBTQ.
Restaurants are scrambling everything but eggs in order to establish and implement best practices in the age of coronavirus.
As U.S. states debate how and when to reopen parts of the economy amid surges in cases in places like Arizona, Florida and Montana, requiring even the use of masks has become a political and cultural debate.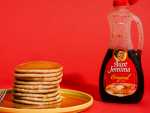 After more than 130 years, Aunt Jemima is being removed from packaging for syrup and pancake mix.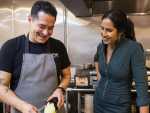 Padma Lakshmi has watched in anger as some politicians denigrate immigrants. She's been left seething as newcomers are discriminated against or targeted.
New York City police determined there was no criminality by Shake Shack employees after three officers drank milkshakes believed to be contaminated with bleach.
The editor-in-chief of Bon Appetit, Adam Rapoport, resigned after a photo of him dressed in a stereotypical Puerto Rican costume surfaced on social media.
Rosé is like your favorite T-shirt or Sam Smith song. It's the kind of thing you just want to curl up with on a lazy afternoon. Here are EDGE's top picks for summer drinking.