Four U.S. states — Arizona, California, Florida and Texas — reported a combined 25,000 new confirmed coronavirus cases Thursday as the infection curve rose in 40 of the 50 states heading into the July Fourth holiday weekend.
The number of confirmed coronavirus cases in the U.S. climbed to an all-time high of more than 50,000 per day on Thursday, with the infection curve rising in 40 out of 50 states in a reversal that has largely spared only the Northeast.
"What we have seen is this persistent group of women who continue to get cervical cancer every year," said Vikrant Sahasrabuddhe, who oversees studies involving HPV-related cancers. "And that number is really not going down."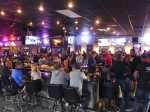 "Can you do social distancing at a bar? Can you wear a mask while drinking?" asks Dr. David Hamer. "Bars are the perfect place to break all those rules."
In areas where COVID-19 is spreading, health experts agree that wearing masks or other face coverings in public helps reduce the risk of spreading the virus when people can't socially distance by staying six feet apart.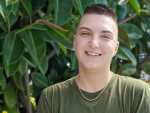 Recovery Unplugged harnesses the power of music to facilitate long-term sobriety from alcohol and substance abuse. They also understand the challenges facing the LGBTQ community. It only takes a phone call to begin.
The complaint logs, which have been made public, show thousands of desperate pleas from workers seeking better protective gear for their hospitals, medical offices and nursing homes.
The U.S. public health system has been starved for decades and lacks the resources to confront the worst health crisis in a century.
Mental health charities offering specialist care for LGBTQ people have already seen an increase in demand for their services. However, this specialist care remains limited.
"Once again, our nation's highest Court has said that states cannot defy its precedent and interfere with patients' agency over their own bodies," said Camilla B. Taylor, Lambda Legal's Director of Constitutional Litigation.