1 thru 10 of 8339 Stories
President Donald Trump on Sunday further limited travel from the world's coronavirus hotspots by denying entry to foreigners coming from Brazil, which is second to the U.S. in the number of confirmed cases.
Nearly two weeks ago the White House urged governors to ensure that every nursing home resident and staff member be tested for the coronavirus within 14 days. It's not going to happen.
What you put into your body directly relates to recovery, Recovery Unplugged, a national addiction care organization with locations all over the country — and the importance of physical well-being shouldn't be minimized.
British researchers testing an experimental vaccine against the new coronavirus are moving into advanced studies and aim to immunize more than 10,000 people to determine if the shot works.
A drug and alcohol rehab unlike any other, Recovery Unplugged uses music to affect change in clients right down to their souls — the place where true healing happens. Here is one woman's story.
The U.S. Supreme Court won't put an Idaho transgender inmate's gender confirmation surgery on hold while a lawsuit over the procedure moves forward.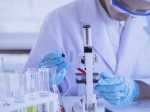 Although there was an enthusiastic response to the news, the purpose of all phase I trials is primarily to demonstrate safety and tolerability. While the early results are tantalizingly positive, what Moderna has not revealed is raising some doubts.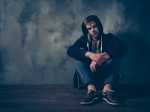 Recent research has revealed that young queer and trans men in Canada make a significant effort to buy substances from "trustworthy" sources, including members of their peer and sexual networks.
Cloth face masks worn during the coronavirus pandemic should be washed regularly, according to the U.S. Centers for Disease Control and Prevention.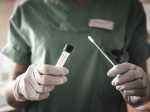 In Tennessee, anyone who wants a test can get one, and the state will pick up the tab. The guidance has evolved to "when in doubt, get a test," and the state started paying for it in April.
1 thru 10 of 8339 Stories