Streaming Reviews
So you want to rule the world? In the new Hulu original animated series, even a supervillain can get the rug pulled out from under him when a large conglomerate takes over his evil organization.
In the second season of the Disney+ original series, it's back to basics as everyone's favorite cast of high schoolers prepare for some of life's biggest challenges and break into song!
It takes a lot of courage — or hubris — to make a movie that is going to evoke the spirit of "Rear Window." It's a shame that the extremely talented team behind this film has come up empty.
The Star Wars saga continues. Following the events of the Clone War, the army that battled for Republic has now turned on the Jedi — but not all of the warriors are on the side of evil.
This haunted house film conveys a commendable message about misogyny. Unfortunately, it lacks propulsion, underutilizes its cast, and doesn't tell its story in a compelling way.
This Netflix series is a mashup of novels "Shadow and Bone" and "Six of Crows," by Leigh Bardugo.
In a rare TV appearance, Oscar winner Kate Winslet plays a detective who seemingly has the all the problems of the town to solve.
"The Banishing" should have banished half of its ideas in an effort to tell a story that makes a modicum of sense.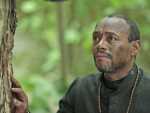 This four-part docuseries is brilliantly written and produced. It's deeply disturbing, illuminating a painful history of global conquest and intricate systems of self-justification. But it overlooks some essential questions.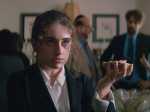 Emma Seligman's witty comedy about a bisexual Jewish woman features stellar performances, sharp writing, and emotional depth. It brilliantly utilizes horror elements to heighten awkward tension.