Catch the latest reports on your favorite (or not-so-favorite) celebrities at PopUps.
Ricky Martin surprised fans this week when he debuted a new look on social media: A bleach blond beard.
Justin Bieber took to Instagram over the weekend to reflect on the DUI charge he received back in 2014, which resulted in his smiling mugshot photo going viral at the time.
It was announced Friday that "Schitt's Creek" star and co-creator Dan Levy will host "Saturday Night Live" next month.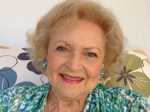 "The Golden Girls" star reveals the wholesome plans she has for her 99th birthday and offers advice for a long and happy life.
You may have never heard of Olivia Rodrigo but she's about to have a huge moment thanks to her viral soon-to-be chart-topping song "Drivers License."
Josh Brolin and Justin Bieber return to EDGE's most-read PopUps feature for 2020 but this year's stories also include articles about "Teen Wolf" star Tyler Posey and more.
Justin Bieber is denying rumors that he is studying to become a pastor with the controversial Hillsong Church and even said he's no longer part of the church.
Gabourey Sidibe shared a behind-the-scenes pic of her finacé's wedding proposal and its turning heads.
Josh Brolin is turning heads on Instagram.
It's been just a few months since it was reported that Lana Del Rey and Sean Larkin, a cop and former host of "Live PD," split up but it appears as though she might be engaged to musician Clayton Johnson.