Top Story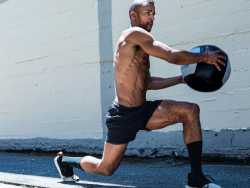 Does your home workout need a recharge? EDGE chats with five experts from the LGBTQ community who are taking their muscle-burning classes online for solo summer fun.
1 thru 10 of 1667 Stories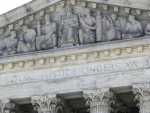 The Supreme Court has upheld a provision of federal law that requires foreign affiliates of U.S.-based health organizations to denounce prostitution as a condition of receiving taxpayer money to fight AIDS around the world.
The World Health Organization on Sunday reported the largest single-day increase in coronavirus cases by its count, at more than 183,000 new cases in the latest 24 hours.
Despite an overall decrease in HIV infection rates, the rates for Hispanic/Latino men who have sex with men are more than four times that of white males. EDGE finds out why.
Clarence Mini's life was marked by battles against formidable foes. The South African doctor fought apartheid — receiving his medical training in exile — the government's denial of HIV/AIDS and rampant corruption.
Seizing on a medical milestone that doesn't exist, President Donald Trump said Tuesday he thinks the same scientific expertise that produced a vaccine for AIDS can deliver one soon for COVID-19, too. There is no vaccine for AIDS.
A long-time HIV survivor emphasizes the steps the federal government needs to take in order to end the HIV epidemic.
More reactions to the death of Larry Kramer, the AIDS activist and playwright who turned his fury into mass protests and helped raise the profile of the disease.
After it was announced that AIDS and LGBTQ activist Larry Kramer died Wednesday at 84, tributes from fellow activists, celebrities and others soon came pouring in on social media.
Larry Kramer, one of the most prominent activists to the AIDS crisis in the 80s and 90s, died Wednesday in Manhattan, according to The New York Times. He was 84.
Injected once every eight weeks, recent studies reveal that the drug cabotegravir safely and effectively prevents HIV acquisition in men who have sex with men and transgender women who have sex with men.
1 thru 10 of 1667 Stories