Topics :: hotels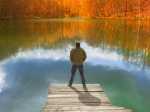 These exciting new hotels are the perfect way to anchor a day-long or weekend getaway, and this autumn will showcase an array of impressive additions to a rapidly expanding hotel landscape.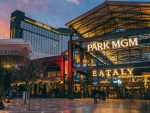 The Park MGM offers an urban oasis that integrates coveted dining venues, A-list entertainment, and a museum-worthy art collection into the typical slot machine dings and rolling dice found along the Las Vegas Strip.
This June, Hilton is rolling out the rainbow carpet for global travelers and locals alike to commemorate New York City's most anticipated summer event: WorldPride and the 50th anniversary of the Stonewall Uprising
It's nacho average hotel. Taco Bell is taking over a hotel in Palm Springs, California, for three nights this August.
The famous winged TWA terminal at New York's John F. Kennedy Airport came out of its decades-long retirement Wednesday with a new life as a luxury hotel.
JW Marriott Austin provides a pampering backdrop for a weekend in the live music capital, where you can discover great acts any night of the week.
A new crop of hotels are offering a treasure trove of nifty literary programming and onsite libraries so their bibliophilic guests can keep those pages turning. In honor of World Book Day on April 23, here are some of our favorites.
Three new luxury hotels in breathtaking destinations will begin welcoming guests this spring, including Comporta in Portugal, Raa Atoll in The Maldives and Santa Teresa de Cobano in Costa Rica.
Andaz and The Society of Scent will create a series of individual scents based on elements of each property and locale.
A recent visit revealed a robust culinary and craft brewery scene, cultural and historical attractions, and an emerging LGBTQ community that's increasingly attracting regional and national attention.