Top Story
The White House says President Donald Trump has yet to watch a graphically violent parody video that depicts a likeness of him shooting and stabbing opponents and members of the ne...
1 thru 10 of 50944 Stories
France's lower house of parliament is expected to approve a bill that would give single women and lesbian couples legal access to in vitro fertilization, egg freezing and fertility medication.
"RuPaul's Drag Race" Season 2 star Tatianna was arrested for disorderly conduct in Atlanta, Ga. Sunday during a Pride event.
Hollywood "sex fixer" Scotty Bowers - the subject of the 2017 documentary "Scotty and the Secret History of Hollywood" - has died at age 96, media outlets report.
Twenty-eight U.S. states have adopted no laws that prohibit workplace discrimination targeting LGBT employees. Only a small percentage of cities and counties offer protection at the local level.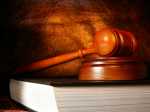 Authorities say a Mexican national who committed a hate crime last month when he repeatedly shot a transgender woman in Dallas was in the country illegally after being deported in 2010.
A trial begins this week for a man accused of the savage beating of a Dallas transgender woman who was killed a month later in an unrelated homicide.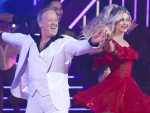 President Donald Trump is trying to influence votes on ABC's "Dancing with the Stars."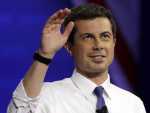 Elizabeth Warren would not seek to revoke the tax-exempt status of churches or other religious entities that decline to perform same-sex marriages if she's elected president, the Massachusetts Democrat's campaign said.
A dozen Democratic presidential candidates will meet on Tuesday for the most crowded presidential debate in modern history.
In reporter Ronan Farrow's account of his contentious divorce from NBC News, the more evidence he gathered on Hollywood mogul Harvey Weinstein's alleged sexual misconduct, the less enthusiastic his bosses seemed to be.
1 thru 10 of 50944 Stories