1 thru 10 of 7195 Stories
Brain death is difficult to conceptualize, as it is a less visible form of death. And isn't it so much easier to believe what we can see?
Given all the attention around measles, here's what people who believe they have been vaccinated should know.
Workplace wellness programs have become an $8 billion industry in the U.S. But a study published Tuesday in JAMA found they don't cut costs for employers, reduce absenteeism or improve workers' health.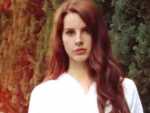 EDGE turned to our community of more than 200,000 Facebook followers and asked what artists and songs give you inspiration. The response was overwhelming! Here are some of your favorite picks.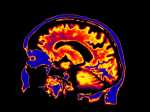 Can brain scans shed light on the complexities of post traumatic stress disorder?
Are you ready for a spring refresh? Several skincare treatments are being touted as the next big thing, but do they really work? We asked a board-certified plastic surgeon to find out.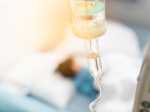 Doctors are working toward a diagnosis and care plan for a baby boy who has spent the first three months of his life in hospitals after he was born without skin.
Just in time for Easter eggs, a recent study revisited the issue about eating foods high in cholesterol. The findings are nuanced but suggest that those with high cholesterol may want to limit food with cholesterol.
Ever delayed a dental or medical procedure because of your wallet? You're far from alone since one in two Americans have postponed a procedure due to cost, according to new research.
The recently reissued "Night of Camp David" by veteran D.C. journalist Fletcher Knebel illuminates the daunting challenges that arise when the commander in chief is mentally unfit and unwilling to acknowledge it.
1 thru 10 of 7195 Stories