Top Story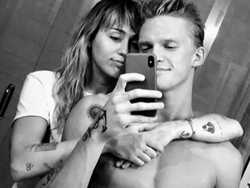 Justin Bieber suggested a double date with his pal Cody Simpson, who is dating Miley Cyrus, before leaving a remark about the Australian singer's package.
Jake Gyllenhaal took his relationship with his "Spider-Man: Far From Home" costar Tom Holland to a new level over the weekend.
When Frederico decides dressing as a women is no longer enough for him, his decision to transition doesn't sit easily with his family or the small community they live in.
The Italian thrillers just keep on getting released from Arrow Video and a notorious film that made the British "Video Nasties" list sees a new 2K restoration on Blu-ray.
This compelling rather dark coming-of-age tale from Argentinian filmmaker José Celestino Campusano has no possibility of ending well.
For the fans of this 5 movie series, this attractive-looking box set (featuring the first four films of the franchise and the 2006 remake) will be scooped up and celebrated this Halloween season.