Gay Provincetown: The Latest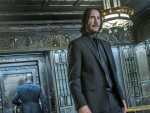 The box office has a new king and his name is John Wick. The third installment of the hyper violent Keanu Reeves franchise has taken the top spot at the North American box office and ended the three-week reign of "Avengers: Endgame."
Sixteen thousand tons of Bethlehem Steel collapsed in a matter of seconds Sunday as a demolition crew imploded Martin Tower, the defunct steelmaker's former world headquarters.
"What steamy sex scene?" That was the response by someone who watched the special Fandango screening of "Rocketman" on Saturday about the sex scene between Taron Egerton and Richard Madden in the Elton John biopic, due out on May 31.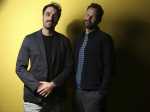 Some stars and directors come to the Cannes Film Festival by boat, others by private jet. Michael Angelo Covino and Kyle Marvin pretty much cycled their way into Cannes.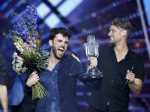 The Netherlands won the 2019 Eurovision Song Contest in Tel Aviv Saturday, with Duncan Laurence's doleful piano ballad "Arcade" crowned champion of Europe's annual music extravaganza.
Across Iran's capital, the talk always seems to come back to how things may get worse.
French President Emmanuel Macron sees himself as Europe's savior and this week's European Parliament elections as a make-or-break moment for the beleaguered European Union.
A jubilant Australian Prime Minister Scott Morrison vowed Sunday to get straight back to work after a shock election victory by his conservative government that has left bewildered voters wondering how they were taken by surprise.
A large sign warns motorists that Iceland's Fjadrárgljúfur canyon is closed to visitors but drivers keep on coming down the narrow gravel road. A ranger has to explain why no one can pass: The vulnerable landscape cannot sustain more visitors.
Saudi Arabia does not want war but will not hesitate to defend itself against Iran, a top Saudi diplomat said Sunday amid heightened tensions in the Persian Gulf after attacks on the kingdom's energy sector.
Former President Jimmy Carter carved an unlikely path to the White House in 1976 and endured humbling defeat after one term. Now, six administrations later, the longest-living chief executive in American history is re-emerging from political obscurity,
Provincetown, MA
A production such as "The Return" reminds us of the gaping hole that will be left by Israeli Stage's closure. But they are certainly leaving us at the top of their game — and with a lot to ponder.
A bleak yet compelling look at mankind's fruitless search to find a place to call home.
A federal count shows the number of homeless people increased by double-digit percentages in three San Francisco Bay Area counties over two years as the region struggled to tackle the growing problem.
Teens who have obesity surgery lose as much weight as those who have the operation as adults and are more likely to have it resolve other health problems such as diabetes and high blood pressure, a study finds.

The health care debate has Democrats on Capitol Hill and the presidential campaign trail facing renewed pressure to make clear where they stand.
President Donald Trump on Friday delayed any decision to impose tariffs on car and auto-part imports, deciding against ratcheting up trade disputes or impacting ongoing talks with European nations and Japan.
Walmart warned on Thursday that higher tariffs on imports from China will mean higher prices.

For more than two decades, Nancy Mace did not speak publicly about her rape. In April, when she finally broke her silence, she chose the most public of forums — before her colleagues in South Carolina's legislature.
Sri Lanka was the Lonely Planet guide's top travel destination for 2019, but since the Easter Sunday attacks on churches and luxury hotels, foreign tourists have fled.
Amidst the trend towards mindfulness and minimalism, Americans are increasingly finding happiness in cleaning — and the numbers are backing it up.