Six months after a gunman killed 51 people at two Christchurch mosques, New Zealand's government is planning further restrictions to gun ownership.
A 1936 Academy Award is among the items going up for auction next month from the collection of the late Turner Classic Movies host Robert Osborne.
Elizabeth Warren has a plan for that. But on health care, she's with Bernie.
Marianne Williamson's voice dropped to a near whisper, then soared preacher-style to the rafters.
Sam Smith has declared the pronouns of "they/them" on social media after coming out as non-binary in what the pop star called a "lifetime of being at war with my gender."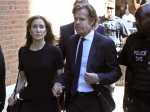 "Desperate Housewives" star Felicity Huffman was sentenced Friday to 14 days in prison for paying $15,000 to rig her daughter's SAT scores in the college admissions scandal that ensnared dozens of wealthy and well-connected parents.
A Boston resident and longtime ally of the LGBTQ community, Sandra Pelkie, says she went to the so-called "Straight Pride" parade to protest the event and ended up with a fractured wrist after being assaulted by a police officer. This is her account.
Dan McCabe appeared on the Huntington's Wimberly stage as an actor 7 years ago; this week he returns, but this time as a playwright with "The Purists" having its premiere. EDGE spoke with McCabe about his urban drama that has considerable buzz.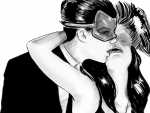 Snctm introduces its first-ever Masquerade party in Miami, expanding the members-only erotic brand's reach during premier art exhibit festival Art Basel Miami Beach, December 6th.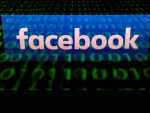 Facebook is trying to coax "news deserts" into bloom with the second major expansion of a tool that exposes people to more local news and information. But the social network confesses that it still has a lot to learn.