Top Story
Sam Smith explains how he came to sing a duet of "Get Happy" with Renée Zellweger for the film "Judy."
1 thru 10 of 3083 Stories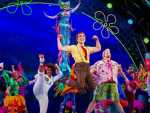 Take a break from work, or the news, and travel to Bikini Bottom for a couple hours of vacation. You will be glad you did.
When Judy Gold and Varla Jean Merman take to the stage at the Calderwood Pavilion this weekend, you may just wonder: Who is taller? And is that why they are performing together? Varla Jean Merman (Jeffery Roberson) explains.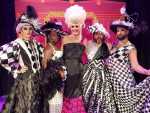 Provincetown, MA
Fresh Fruit is back, inappropriately funny and timely as ever. The satirical drag cabaret group that entertained Boston audiences for thirteen years in the early 2000s has returned to help us deal with the world in the age of Trump.
Ben Bagley's "The Decline and Fall of the Entire World As Seen Through the Eyes of Cole Porter," is a sassy, tuneful revue of obscure Porter tunes linked by a mostly chronological, tongue-in-cheek narration commenting on the social history of America.
Provincetown, MA
By the end of the evening, it manages to achieve what the best art does, (and what I think theater is uniquely able to do), by bringing me into the experiences of someone else and letting me feel the intimacy of that connection.
Provincetown, MA
Although a lot of effort has obviously gone into "The Haunting of Hill House," this production just doesn't come to life the way it should have. The story needed less talking and more screaming.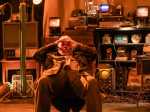 Provincetown, MA
What I wanted from a production of "King Lear" is something messy and indulgent that pulsed with a wicked energy. But the Actors' Shakespeare Project's production is a beast of another matter, one that reaches into the void and comes back emptyhanded.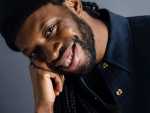 Playwright Jeremy O. Harris has a rule that he doesn't cry in public. He broke that rule the night Rihanna attended his Broadway debut.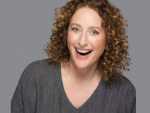 EDGE caught up with commentator (and self-described 'big mouth') Judy Gold recently as she prepares to come to Boston for 'The Judy and Varla Show' at the Huntington Theatre Company on October 17 for a fast Q&A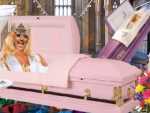 Fresh Fruit, Boston's outrageous drag troupe, are back with a new revue and new members. EDGE spoke with Michael Gaucher, who is spearheading the new show that starts this week at Club Café, about just how they keep the Fruits fresh.
1 thru 10 of 3083 Stories