Top Story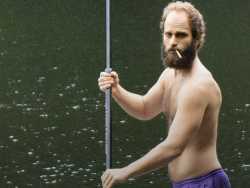 "High Maintenance" returns for its third season on HBO Sunday and it's a reminder that not all TV shows have to be dark and cynical in this overpopulated television ...
1 thru 10 of 2787 Stories
Provincetown, MA
Dorrance Dance has once again lifted up the Boston dance audience by elevating tap dance to scintillating heights. (They were presented by WORLD MUSIC/CRASHarts on January 18 and 19 at the Emerson Cutler Majestic Theatre.)
Provincetown, MA
American Repertory Theater is currently making the case for why Shakespeare's "Othello" may be his most relevant play for our divided world.
Provincetown, MA
Manual Cinema has created a unique and captivating art form.
This review for "Nassim," the lovely new theater piece playing at New York City Center's Stage II, isn't going to be very long, for the simple reason that it is a play best enjoyed without too much information.
Provincetown, MA
Diana Lobontiu delves into the "Well" that is Lisa Kron's meta marvel of a play, and takes EDGE with her. Read what she has to say about health, wellness, fiction illuminating reality, and, er, the "A Track."
Provincetown, MA
Arlekin Players take the beloved 2006 children's book and turn it into a magical stage production. Artistic Director Igor Golyak tells EDGE about adapting the tale for the stage. One-word summary: Adorbs!
Provincetown, MA
Company One and American Repertory Theater are joining forces on the New England premiere of a new musical, "Miss You Like Hell", with book and lyrics by Pulitzer Prize winner Quiara Alegría Hudes and music and lyrics by Erin McKeown.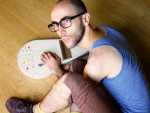 Queer playwright, performer and activist Dan Fishback comes to Cambridge, MA this week for an evening of songs and patter. EDGE spoke to Fishback about the show, his career, his controversies, his politics, and what to expect at Oberon.
Broadway is remembering Tony-winning actress Carol Channing.
Carol Channing, who passed today at the age of 97, was one of the musical theater's legends.
1 thru 10 of 2787 Stories