1 thru 10 of 3699 Stories
Janet Jackson and rappers 50 Cent and Future have been added to the lineup for the Jeddah World Fest, the concert in Saudi Arabia that Nicki Minaj pulled out of after human rights organizations urged the rapper to cancel her appearance.
Provincetown, MA
Boston Landmarks Orchestra to Move Opening Night concert to NEC's Jordan Hall due to inclement weather.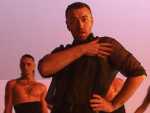 A new Sam Smith era is upon us.
Jennifer Lopez kept her word to fans who were disappointed when a power outage in New York City forced her to postpone her concert over the weekend.
Tom Goss has a new single - and a new public identity: That of a "gay, polyamorous troubadour." Goss tells EDGE all about it in this interview.
Provincetown, MA
Boston Urban Hospitality Co-Owner Brian Piccini and Co-Owner / Chef Chris Coombs invite guests to enjoy live jazz music on their indoor/outdoor patio every Tuesday through Thursday evening and during Sunday Brunch.
Beyoncé has dropped a new original song from Disney's live-action "Lion King."
Queer sister duo Tegan and Sara announced Tuesday that they'll be releasing a new album called "Hey, I'm Just Like You."
Just like her fellow Hong Kong protesters, pop star Denise Ho is standing up to China. Just like them, she seems to have gotten under Beijing's skin — this time at an international human rights venue.
Tony-winning actresss Jessie Mueller heads to Boston and Ptown next week for a pair of concerts with Seth Rudetsky. EDGE spoke to Mueller recently about her career, her favorite actresses & where she keeps her Tony.
1 thru 10 of 3699 Stories