"How to Train Your Dragon: The Hidden World" lacks the heart and emotional scale found in the previous two entries of the franchise, but it's still a fun, beautifully animated adventure worth taking.
"The Front Runner" is a competently retold piece of history with some standout performances that doesn't outstay its welcome. It's just too bad it wasn't a bit more special.
After debuting at the Sundance Film Festival earlier this year, the trailer for the upcoming HBO Michael Jackson documentary "Leaving Neverland" got its first trailer.
As one of the first out black men in stand-up comedy, Sampson McCormick has created a short film that's anything but a laughing matter.
A new sneak peek for the upcoming Elton John biopic "Rocketman" is here and star Taron Egerton covers the iconic "Tiny Dancer."
A devastating film about the impact of war on civilians caught in the middle, Ingmar Bergman's "Shame" (1968) arrives on Criterion Collection Blu-ray. Max von Sydow and Liv Ullmann star.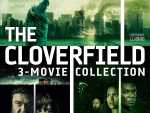 It seems hard to believe that a low-budget and over-hyped little movie called "Cloverfield" from 2008 spawned two offshoot movies with reportedly more to come.
Bela Lugosi's horror cinema legacy lives on and courtesy of Scream Factory, who unearths a long-lost classic from the 1940's.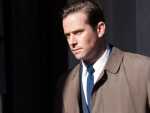 Rumors are spreading that Armie Hammer is in talks of taking on the role of Batman.
With an exploitative new book hitting the shelves about the church's gay demimonde, and the church's steadily worsening institutional hostility toward gays, this is a film that's instructive... and not very hopeful.