Top Story
A breakdown of the queer 71st Primetime Emmy nominations.
1 thru 10 of 13932 Stories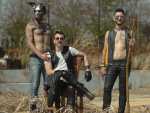 Daniel Nolasco' throughly entertaining documentary will appeal to any gay man regardless of the fact that they have never ever thought of joining the leather community.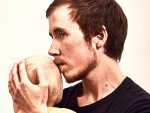 A touching documentary about trans man Freddy McConnell, who gave birth.
Lana Del Rey is reportedly begging to play Priscilla Presley in Baz Luhrmann's upcoming Elvis Presley biopic.
"3 Faces" is Iranian filmmaker Jafar Panahi's fourth film since being sentenced to a 20-year filmmaking ban by the Iranian government. It is a work of striking neorealism and cinematic defiance.
Disney's live-action "The Little Mermaid" may have found its Prince Eric in singer Harry Styles.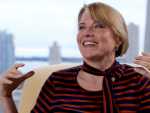 This documentary talks about the importance of LGBTQ+ television representation, as well as the particularities and power of queer fandom.
A vivid and layered look at actor Mark Patton's fall from the limelight because of homophobia related to a panned sequel to a popular horror film franchise.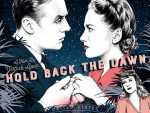 Director Mitchell Leisen's 1941 romantic drama "Hold Back the Dawn" has been restored beautifully for an incredible new Arrow Films Blu-ray. Pick this release up immediately.
Lawrence Kasdan's "Mumford" is now available on Blu-ray from Kino Lorber. Although it is one of his minor films, Kasdan's mark on cinema history can be felt in this movie.
Jean-Luc Godard's 1965 science fiction film "Alphaville" is now available on Blu-ray from Kino Lorber. This oddity in the famous director's career has never looked better.
1 thru 10 of 13932 Stories