1 thru 10 of 7412 Stories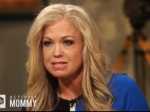 The Storybook Pride Prom was cancelled Monday in Jacksonville's Willowbranch Public Library amid backlash and safety concerns.
Chicago police released more than 1,000 files from the investigation into Jussie Smollett's claim he was attacked by two men, including video footage that for the first time shows the actor with a thin, white rope wrapped around his neck.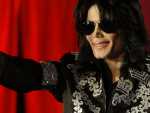 Michael Jackson's estate paid tribute to his artistry and charity Tuesday as fans make final preparations for gatherings to celebrate his memory on the 10th anniversary of the King of Pop's death.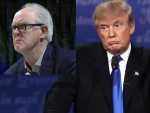 John Lithgow joined the growing list of actors who have taken on the role of President Donald Trump, portraying the world leader in a live reading of former special counsel Robert Mueller's investigation of Trump's 2016 campaign.
Watch Tan France from "Queer Eye" give John Mulaney a makeover attempting to make him more "fuckable."
Actor Connor Jessup, who starred in two seasons of ABC's critically acclaimed series "American Crime" and the queer film "Closet Monster," took to Instagram Sunday night to come out as gay.
The 2019 BET Awards featured a number of contemporary pop and rap stars who are dominating the charts, from Cardi B to Lil Nas X.
The documentary "Leaving Neverland" presented a disturbing depiction of Michael Jackson as a child molester, but the initial wave of negative publicity hasn't greatly diminished the King of Pop's image or the enduring popularity of his music.
A look at the status of the major figures in the life and death of Michael Jackson after 10 years, starting with the King of Pop himself.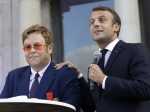 Elton John, a newly awarded Legion of honor pinned to his suit, joined a call Friday by French President Emmanuel Macron to fund AIDS research and treatment.
1 thru 10 of 7412 Stories