Top Story
A breakdown of the queer 71st Primetime Emmy nominations.
Prosecutors dropped a case accusing Kevin Spacey of groping a young man at a resort island bar in 2016.
Janet Jackson and rappers 50 Cent and Future have been added to the lineup for the Jeddah World Fest, the concert in Saudi Arabia that Nicki Minaj pulled out of after human rights organizations urged the rapper to cancel her appearance.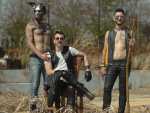 Daniel Nolasco' throughly entertaining documentary will appeal to any gay man regardless of the fact that they have never ever thought of joining the leather community.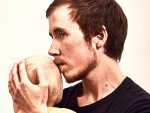 A touching documentary about trans man Freddy McConnell, who gave birth.
Lana Del Rey is reportedly begging to play Priscilla Presley in Baz Luhrmann's upcoming Elvis Presley biopic.