Gay Provincetown: The Latest
Provincetown, MA
EDGE spoke to actress Meg Kiley Smith about her role in The Gamm Theatre's upcoming production of "The Night Watch," an adaptation of Sarah Waters' best-selling novel.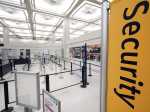 Federal officials say they are recalling more aviation-safety inspectors who were idled by the partial government shutdown.
Broadway is remembering Tony-winning actress Carol Channing.
The creative team that brought you the best-selling parody of the Pence family rabbit has a new book coming.
Sofia Coppola and Bill Murray will reunite 16 years after the Oscar-winning "Lost in Translation" in the splashiest feature film yet announced by Apple.
Ivan Reitman is passing the Ghostbusters torch to his son.
Sen. Kirsten Gillibrand entered the growing field of 2020 Democratic presidential contenders Tuesday, telling television host Stephen Colbert that she's launching an exploratory committee.
Staring down the next deadline to pay federal workers, the White House shifted tactics, trying to bypass House Speaker Nancy Pelosi to negotiate with rank-and-file lawmakers even as President Donald Trump dug in for a prolonged shutdown.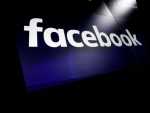 The local news industry hasn't been the subject of much good news itself, lately.
Vowing "I will not be bullied," President Donald Trump's nominee for attorney general asserted independence from the White House.
Carol Channing, who passed today at the age of 97, was one of the musical theater's legends.
A gay couple appeared in court Jan. 11 to enter a guilty plea to charges stemming from an alleged threesome that took place aboard a London subway car in February of 2017.
Provincetown, MA
Epic Theatre Company has started the year off with a compelling production of Federico Garcia Lorca's "The House of Bernarda Alba."
As the fifth-season adventures of "Grace and Frankie " begin, viewers can rest assured there's more to come.
Delta Air Lines expects to lose $25 million in revenue this month from the partial government shutdown that is also creating checkpoint delays and long lines at the airline's Atlanta hub.
The Department of Justice will wait 90 days to implement a legal opinion that will affect online gambling.
Challenging the Trump administration on a top consumer issue, leading congressional liberals are proposing legislation that would radically reduce U.S. prescription drug bills by linking prices to lower costs in other countries.
Volkswagen and Ford say they're forming a global alliance in which they will together develop commercial vans and medium-sized pickups while exploring broader cooperation on battery-powered and autonomous vehicles.
The authors of "Whats Your Season? Healing Principles and Recipes for Your Body Type" offer a fresh approach to optimize your health
Two in five Americans feel "too old" to work out, with 41 officially being the age Americans feel too old to exercise.

The number of airport security screeners failing to show up for work around the country is soaring as the partial government shutdown goes into its fourth week.
Provincetown, MA
Chris Harris, the party promoter who died this past week, is being remembered over the next two days in Providence.
With LGBTQ bars closing down, It's easy to assume that we are in a time of decline. But here is a very different story from a Southern Californian city.